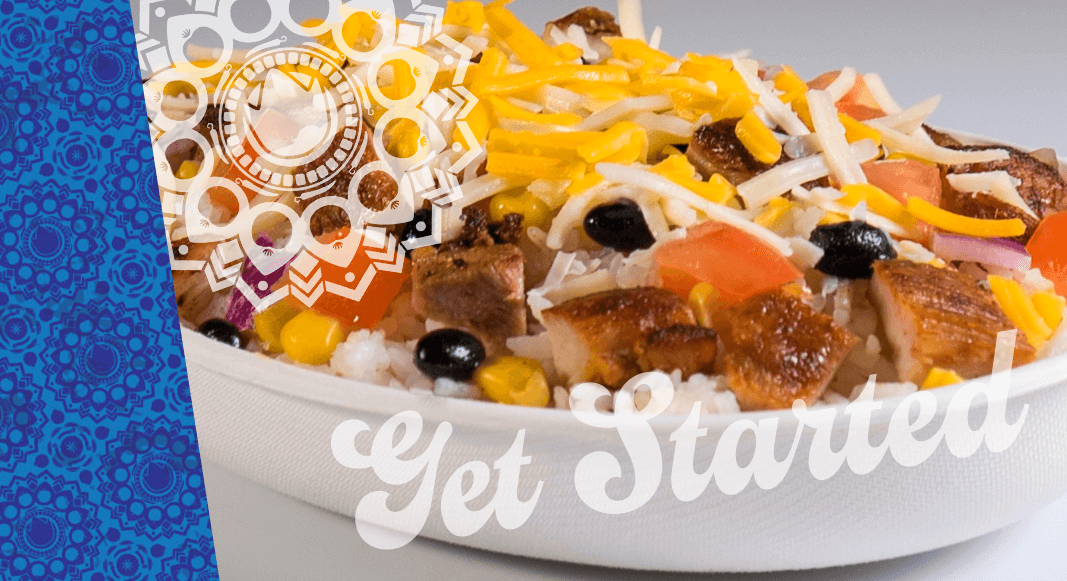 FREE E-BOOK: WHY TOP RESTAURANT OPERATORS INVEST IN A HOT HEAD BURRITOS FRANCHISE
Learn about the fast casual restaurant industry and what it takes to own your own business with our FREE e-book.
THE SUPPORT YOUR NEED
WHEN YOU NEED IT
At Hot Head Burritos we build our success off of your success. We'll help you run a rewarding business whether you're a multi-brand, multi-unit operator looking to diversify your portfolio or an experienced restaurant manager ready to go out on your own. We're here to help you succeed.
Real Estate
The location you choose is key, but you don't have to be a real estate expert to find the perfect spot. Our real estate experts will help you with site selection, site approval, and the leasing process.
Design and Construction
After you have your location, the next step is to build it into a Hot Head Burritos. Our new cantina restaurant design features an extended menu with bar snacks and a state-of-the-art self-pour bar wall – where liquor licenses are available. Store sizes range from 1400 to 3000 sq. ft., allowing for malls, airports, strip centers, and freestanding buildings. We will assist you with design layout management, contractor bids, the permitting and construction process, and the initial equipment package and installation for your opening.
Training
You'll learn everything you need to know to start and maintain a successful franchise using our proven system. Your initial training takes place at our corporate office, followed by comprehensive daily operational in-store training. Training begins as soon as you join our team and continues as you need us. You'll receive training on operations, staffing and hiring, the customer experience, and retail sales.
Marketing
We will help you build awareness in your community by assisting you with digital media, special events, local store marketing, community outreach, best practices, and providing you with access to our complete library of marketing assets for your use.
Operations
We've perfected the Hot Head Burritos business system and will share what we know about day-to-day operations, scheduling, best practices, systems, coaching, pre-opening training, and grand opening support.
A HOT INVESTMENT
Hot Head Burritos is a business built on great food and efficient operations. Our focus is on ROI. Low labor cost, efficient layout and workflow design are key to a successful restaurant and a priority for us.
The initial investment of a Hot Head Burritos franchise varies based on the market and site selection you choose. However, the range is $215,66 – $677,950.*
Source: Hot Head Burritos 2018 FDD
YOU HAVE QUESTIONS?
WE HAVE ANSWERS!
Over the years we have learned that there are some questions that are most commonly asked by potential franchisees. We've answered those questions here. If you have a question you don't see answered here, please contact us with your question. We will be happy to answer it.
What makes Hot Head Burritos different from similar franchising opportunities?
We deliver flavors from mild to wild and sweet to spicy in a variety of dishes so there's something for everyone to enjoy eating. And, we're always rolling out limited-time offerings to keep things fresh and customers coming back for more. We're also the only ones offering toasted burritos and bowls, which create another level of warm delicousness! Plus, our new cantina option adds a welcome (and before now missing!) lucrative twist to the fast casual Mexican arena.
How do I get started?
We like to start things off with a conversation to discuss your goals and experience. We can also talk about what cities you would like to be located in. Next, we'd invite you to our corporate office for a Discovery Day to talk in more detail and visit some of our corporate stores. Please call Brian Peeler at 661-312-4372 to get started.
What does the initial investment cost cover?
The final cost to open a Hot Head Burritos depends on many factors, such as existing building conditions and other construction related factors. In general though, a regular store can be opened for approximately $350,000 to $400,000. If the Cantina option is added, the cost will rise an additional $25,000 to $100,000.
Do you offer financing?
We are an SBA approved franchise. We do not directly offer financing; however, we do have a working relationship with a number of banks very familiar with franchising.
Do I need previous experience?
No, but it can be a plus. However, some of our best franchisees had no restaurant or franchise experience.
Are multi-unit franchises available?
We are willing to work with franchisees on development plans. We also offer an area developer program for experienced operators.
What are the initial fees?
The initial franchise fee is $26,000.00. A deposit of $3,500 is required for pre-opening marketing.
Will you help me with my grand opening?
Yes, we will either send corporate team members or the local area developer will send team members for pre-opening and opening assistance. We will also work with you to place pre-opening and on going marketing.
How soon can I open?
It takes about six months. However, a lot of depends on how soon a location can be located and a lease negotiated. Architectural plans, permitting and construction can also add to the timeline as well.
What are the best locations?
The success of a location can vary based on many factors. We prefer locations with a mix of residential and commercial, but we have seen success in many different types of locations. We will work with you to find the best location.
What does the training involve?
You'll begin with a two-week training at our corporate office. Additional training is optional. We encourage franchisees to train for 30 days, in a corporate store or nearby franchisee store.
Will you help me with equipment and products?
Yes, we handle store design and layout along with equipment and small orders. We use a group of vendors with negotiated pricing on both equipment and food and supply vendors.