FREE E-BOOK: WHY TOP RESTAURANT OPERATORS INVEST IN A HOT HEAD BURRITOS FRANCHISE
Learn about the fast casual restaurant industry and what it takes to own your own business with our FREE e-book.
HOT HEAD BURRITOS' HISTORY
In October 2006, we set out to ignite the fast casual vertical. We wanted to create an efficient, modern, and competitive concept that enabled us to share our love of burritos and business. We knew to be successful we had to have amazing food, great decor, and efficient operations to appeal to both customers and franchisees.
After much behind-the-scenes burrito making, we finally shared our delicious food and amazing business concept in March of 2007. We welcomed long lines of happy customers who quickly became repeat customers – helping us become a leader in the fast casual market and a hot franchising opportunity.
Our corporate office is located in Kettering, Ohio, where it all started. From there, we have expanded across the country with even more locations in the works, quickly building our burrito nation.
We work hard, but we also like to have fun. We believe happy employees lead to happy customers, which makes happy franchisees. We strive to provide amazing customer service along with a supportive workplace for team members to grow personally and professionally. We love to be involved in our community through local fundraisers, donations, and sponsorships.
We are dedicated to providing great tasting food with fresh, quality ingredients and bold flavors from mild to wild. With gluten-free, vegetarian, and allergy friendly options, our franchisees know they are sure to have something for everyone to love.
THE TEAM HELPING BUILD
OUR BURRITO NATION
Our leadership team has years of franchising experience that we put to work for our franchisees every day. This team approach along with a proven business system is a huge advantage for our franchisees.
Ray Wiley
CEO
Ray began his tenure in the restaurant business during the early years of Pizza Hut when his father owned, and then subsequently sold, several stores. Food was in his blood. Ray went on to become store manager for concepts such as Pepperoni Express, Domino's, and Skyline. Supervision of 10 Skyline Chili stores in Columbus, Ohio, eventually landed him in Dayton where he purchased his first Subway and was named Regional Franchisee of the year in 2002. He went on to own as many as 15 stores. In 2007 Ray came up with the idea for Hot Head Burritos, and currently owns 14 of the 78 stores. In September of 2015 the first store of his next creation – Rapid Fired Pizza – opened and currently has 31 stores.
Peter Wiley
Co-Founder and Director of Marketing
Peter forged his skills in multi-media, live video production, broadcast television, web, social media and marketing while working with music artists and church organizations in the Northwest. In 2007, Ray recruited him to help launch the Hot Head Burritos brand. Over the last 10+ years, he has produced countless TV, radio, online, print, and in-store marketing campaigns for Hot Head Burritos.
Kelly Gray
Corporate Officer and Director of Real Estate
Kelly is part of the ownership team of Hot Head Burritos Franchising and the Vice President and Co-Founder of Rapid Fired Pizza. Kelly oversees real estate for the Hot Head Burritos and Rapid Fired Pizza brands– handling new site selection, review and acquisition in addition to lease renewals. She has been a licensed real estate professional for 15 years and is a Certified Commercial Investment Member (CCIM) of the Board of Realtors.
Kelly has her Bachelor's Degree in Public Relations from Capital University, Columbus, OH. She is also an adjunct professor at Sinclair Community College, teaching Real Estate Investing.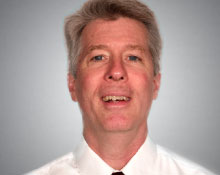 Matt Curtis
Co-Owner
Matt has over 30 years of restaurant operations, development and construction experience with multiple brands including Skyline Chili, Subway, Hot Head Burritos and Rapid Fired Pizza. He currently partners with Ray Wiley in 11 of the Hot Head Burritos affiliate locations. He also partners with other co-owners in seven of the Rapid Fired Pizza affiliate locations. Matt's primary focus for both brands is with the construction of new restaurants and remodels. He also helps with operational controls that govern the development of new products and their practical application in the restaurant culinary processes.
Sarah Felix
Director of Corporate Development
Sarah manages the office staff and interfaces with franchisees and area developers on a myriad topics including contract management, press, onboarding, and managing potential franchisees for both Hot Head Burritos and Rapid Fired Pizza. She is a member of the Economic Development Committee and the Legislative Committee for the Dayton Area Chamber of Commerce.
She graduated from Wright State University in Fairborn, Ohio with a Bachelor's Degree in Economics.
Ryan Cancino
Director of Field Operations
Ryan is the lead supervisor for the Hot Head Burritos and Rapid Fired Pizza corporate area supervisors, store openers, and 25 corporate locations based in Dayton, Ohio. He helps with the development of the daily in-store operations, new products, and new location openings.
Ryan has 20 years of restaurant experience with several brands including Marion's Piazza, Donatos Pizza, Marco's Pizza and Subway. He was the first area supervisor for both Hot Head Burritos and Rapid Fired Pizza and has spent the last 12 years helping develop the daily operations for both brands since their conceptions in 2007 and 2015.